Actually, I just wrote that to draw some attention to my usually ignored blog. We don't know where Stephen Hawking is or what his status with God is. I wanted to write a blog piece about the appalling habit of so many people who are willing to openly make that definitive consignment to eternal torment, as if they stand in God's place and are the executors of His judgment. That is divine prerogative and not our call to make. However, I am sure that Dr. Hawking's demise today will give many Fundamentalist pulpit-pounders great material for a Jonathan Edwards style sermon this Sunday, complete with lurid verbal pictures of Stephen being slow-roasted for all eternity.
"Yew refuse to believe in Me, boy? I'll show yew!"
Here's an example of what I am talking about from a blog site discussing Dr. Hawking's death:
"Steve Hawkins, how do you like your eternity now? I'm sure you found out a long time ago that God, heaven and hell are all real! Now the devil has you instead of God so you can be tormented for all eternity. Had you decided to change and accept God, invited him into your heart, gotten baptized, shared your wealth, admitted that God helped you with everything you did and had you asked for his forgiveness before your spirit left your body, he would've forgiven you!"

Is it just me, or does that first sentence seem terribly smarmy and self-righteous to you?

To which post I replied thusly:

"You seem to almost have a glee with the idea of someone being burned and tormented forever. How utterly unlike the Christ you profess to believe in, who wept over the very Jerusalem which was about to send Him to a gruesome death to redeem mankind.

Perhaps you would like to answer a few questions for me. No one seems very willing to tackle them:

https://http4281.wordpress.com/2017/05/20/10-questions/

I believe that God is love (according to the Scriptures). What you guys believe about Him — I really don't know, but it doesn't sound much like love to me.

Looking forward to your answers to my 10 Questions."
The writer declined my offer.
I'm still hopeful that God's mercy is so rich and abundant that it goes beyond the grave and into the next life. The goal for mankind – for each and every one of us – is theosis, or becoming "little gods." Sacred Scripture states that it is not the will of God that any should perish, but that all come to repentance
2 Peter 3:9 The Lord is not slack concerning his promise, as some men count slackness; but is longsuffering to us-ward, not willing that any should perish, but that all should come to repentance.
What father turns from one of his own children, even a child that is stubbornly rebellious? The father of the Prodigal didn't, in a parable in Scripture which is given to teach us something of the immense love of God for His wandering, lost, and confused children. I think the problem with too many of us is that we are all too eager  to cast God in our own image – vindictive, ever-angry, ready to get His pound of flesh for even the minutest of offenses. He is the God, who, like us, is ready to pounce on any and all of His enemies.
I leave the judgment of Stephen Hawking to God alone. I have more than enough on my plate trying to cleanse my soul of impurity, deceitfulness, wrong-doing, and outright sin. It is these and many other sins which make me hope with all my being that God's mercy is indeed greater than imagination can conjure here on our sad little planet. I get the sense sometimes that those who so easily condemn all others to torment have a very small sense of their sins and their standing with God. This comes from the heretical teaching that says once you are saved, you are in – no matter what your ontological spiritual state is at the current moment. Isn't it wonderful to be forgiven once and for all so that you can then turn around and condemn everyone else to the hell you just escaped because you – wonderful, smart, thoughtful, holy you – were smart enough to make that "decision for Jaaaaaayzuz."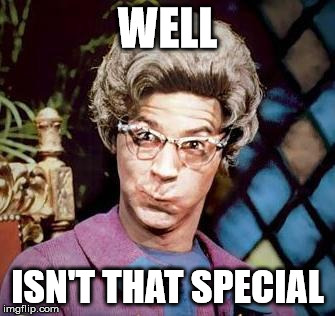 Dr. Hawking, you have my prayers for the repose of your soul and the enjoyment of God's munificent love – forever!
An Orthodox prayer for Dr. Stephen Hawking:
O God of spirits and all flesh, who has trampled death, broken the power of Satan, and granted life to your world, grant rest O Lord, to the soul of your departed servant, Stephen Hawking, in a place of light, joy, and peace, where there is no pain, sorrow, nor mourning. As a kind and gracious God, forgive every sin committed by him in word, deed, or thought, since there is no person who lives and does not sin. You alone are without sin, your justice is everlasting justice and your Word is the truth. For You are the life, the resurrection, and the repose of your departed servant, Stephen Hawking, O Christ our God, and we glorify you with your eternal Father, and your holy, gracious, and life-giving Spirit, now and ever and unto the ages of ages. Amen